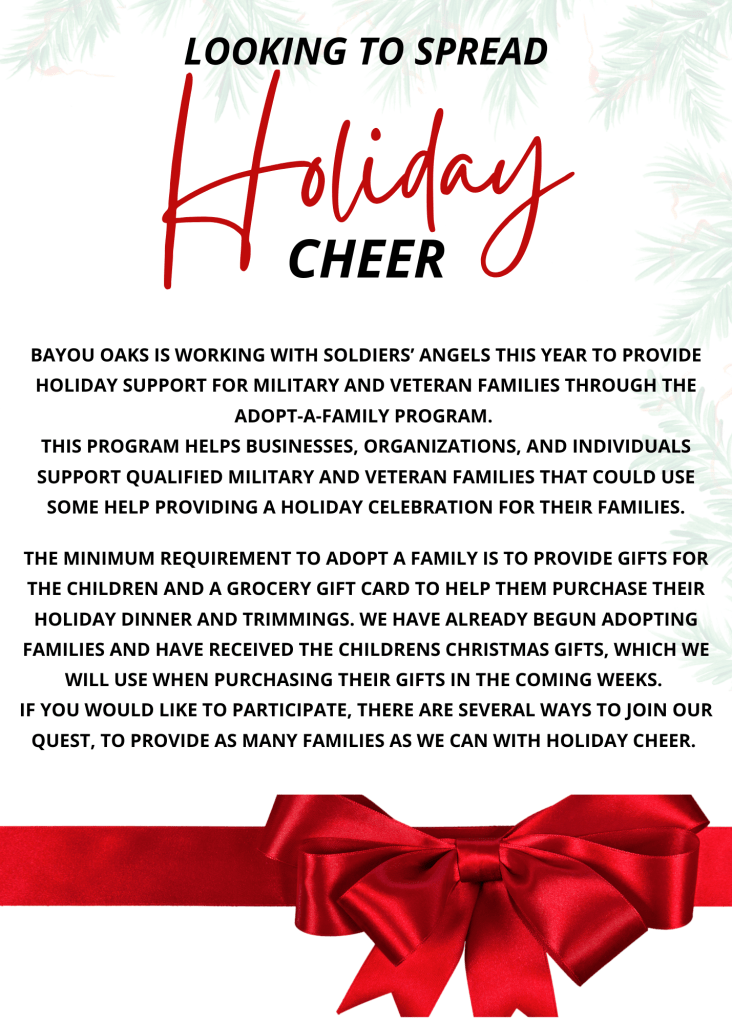 Option 1: Any Amount Contribution
All Donations will be put into an account that will be evenly split when shopping for the families.
Option 2: Adopt a Family – No Shopping Required
Ranging from $350 -$500. The minimum that must be provided for a family is one gift ($35-$50) per child under the age of 18 and a gift card ($100) for the family to purchase a holiday dinner. -If you select this option, we will send you the information on the family that you have adopted and will do the shopping for you.